Quality Core tools
In the Automotive, wind industry and other industries, high demands are placed on securing products and processes. Tools to reduce the processes and product variation are defined by the Automotive industry as "Quality core tools". Standards such as IATF16949 and VDA 6.3 require companies to comply with these core tools and demonstrate the effectiveness of Core Tools.
Quality Core Tools:
– APQP "Advanced Product Quality Planning"
– SPC "Statistical Process Controls"
– FMEA "Failure Mode Effect Analyze" included Process Flow and Control Plan
– PPAP "Production Part Approval Process"
– MSA "Measurement System Analyzes"
None of these Core Tools are easy or simple to implement in the organization and it requires a good deal of effort to reveal the individual organizations opportunities and needs to get the right value of Core Tools into the organization. Use properly, Quality Core Tools is powerful well-structured methods to ensure a good product with minimal variation.
Where is your business compared to Quality Core Tools? Register with AIAG and try the FREE Online Test at your company's Core Tools Level.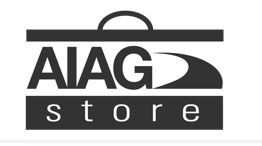 Q-CON Offers:
– To define the company's need to ensure the correct implementation of one or all the Quality Core tools.
– To establish a structure in collaboration with the company for the Core Tools system's correct implementation towards customer and certification requirements. Procedure, instructions and templates.
– To prepare a project plan for implementing Core Tools.
– Implementing Core tools in the company to a value-creating level for the company and the customer.